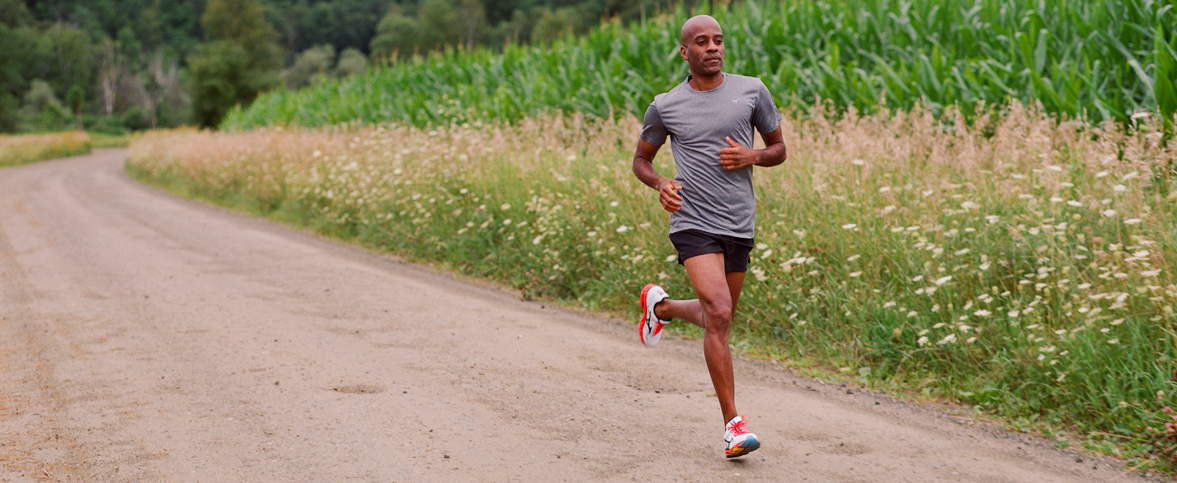 Do you have a shoe-related question? Or a running shoe question, specific to Mizuno for the Mizuno Shoe Guy? If you have a question you'd like him to answer, send it to Shoeguy@Mizunousa.com. He'll pick five questions a month to answer and if he picks your question, we'll send you a beautiful Mizuno tech T-shirt.
Nirvana Fan
Q: When I went to my running store today to pick up a new pair of Wave Nirvana, I was told they were all gone and Mizuno isn't making it any longer. I loved the Nirvana and over the years have bought at least 30 consecutive pairs. It's the only shoe which has worked for me since 2007. The store owner said Mizuno was replacing the Nirvana in the fall with a similar shoe. Is that true and you can recommend a replacement until that new shoe arrives? Pamela Daddio, Del Ray Beach, Florida
A: Yes, it is true that Mizuno has discontinued the Wave Nirvana. I agree with you it was a terrific shoe, but we believe its replacement is going to be an even better support shoe. I can't say too much about it quite yet (or even its name), but the new shoe will be available in January. Until it arrives, I can suggest two shoes: The Wave Inspire and/or Wave Alchemy–both very good support shoes. The Inspire is the lighter of the two shoes and only moderately supportive. That is, it isn't quite as supportive as the Nirvana was. But the Alchemy certainly is. It's a little firmer and has a wider base than the Nirvana did, but you won't lose any support by switching to the Alchemy.
Switching to a Lighter Shoe
Q: Dear Shoe Guy, the Wave Creation has been an excellent shoe for me for more than six years. But I wonder if I might do even better in another, lighter shoe. I want to keep the Creations in my shoe rotation, but would like a second shoe for shorter runs and races. Can you recommend another shoe for me and do you believe a lighter shoe will make me a better runner? Laura Hallett, Bangor, Pennsylvania
A: No, a different, lighter shoe will necessarily make you a better runner—really, that's up to you—but a lighter shoe will definitely be beneficial for races and shorter runs. The shoe you should consider to supplement the Creation is the Mizuno Wave Rider 16. It's the same neutral, cushioned type of shoe as the Creation, but significantly lighter and much more responsive. It will help you develop a faster leg turnover and is perfectly appropriate for races.
Ronin for Training?
Q: I am totally sold on Mizunos and just bought a pair of the Wave Ronin 5 and absolutely love them. I realize it's a racing shoe, but can I use the Ronins as a daily trainer? I run about 50 miles per week and I'm curious if I use the Ronin every day, whether it will be durable enough. Marc Zale, Chicago, Illinois
A: You are right: The Ronin is primarily a road-racing shoe, but I know plenty of runners who use it as a training shoe. Is it safe to do so? Sure, but there isn't as much cushioning as a training shoe. Although the Ronin is very light, responsive and flexible—which is what runners love about it—it is simply not as durable as a more conventional training shoe such as the Wave Rider. How many miles can you reasonably expect out of the Ronins? My guesstimate is 250-300.
Ekiden Cushioning?
Q: I picked up my first pair of Ronins a couple of years ago and since then, I have experimented with seven other shoes and none fit me better than the Ronin. But, I am looking for a lighter racing shoe with a lower heel height. I tried the Wave Universe and while I liked its heel heights and fit, the cushioning is not quite enough for me. My question is whether you think the new Wave Ekiden will have better cushioning than the Universe and a lower heel than the Ronin? John Nguyen, San Francisco
A: In a word, yes. The Wave Ekiden is a racing shoe we have had in Japan for a number of years but are now bringing into the U.S. One way to think of it is as a shoe that's midway between the Universe and Ronin. That is, it has a more substantial, better cushioned midsole than the Universe and yet it's lighter (4.6 ounces for size 9) than the Ronin. The Ekiden's heel heights are the same (5 mm) as the Universe and lower than the Ronin. The Ekiden is a very responsive, light shoe with a nice, soft fit and certain to become a favorite with American road racers.
Wave Prophecy
Q: I have tried on the Wave Prophecy 2 and love its fit, but I hesitated to buy them because I'm not sure it will work with my other training shoe. Currently, I an wearing the Asics Kinsei and don't know if the Prophecy is compatible with the Kinsei. What do you think? David Henry, Edinburgh, Scotland
A: A better question might be whether the Kinsei is compatible with the Prophecy. Just kidding. To be honest, I have never worn the Kinsei so I can't comment on it. I'm sure it's a very good shoe, but the Wave Prophecy is a great shoe, completely different than the Kinsei. What makes it so different is its unique midsole. The Prophecy has a Double Wave midsole so there's almost no foam which is the cushioning material that wears out first in a conventional shoe. This mechanical midsole also provides a propulsive-like effect which provides an exceptional running experience. I can guarantee you it won't feel or run like the Kinsei or any other shoe for matter.