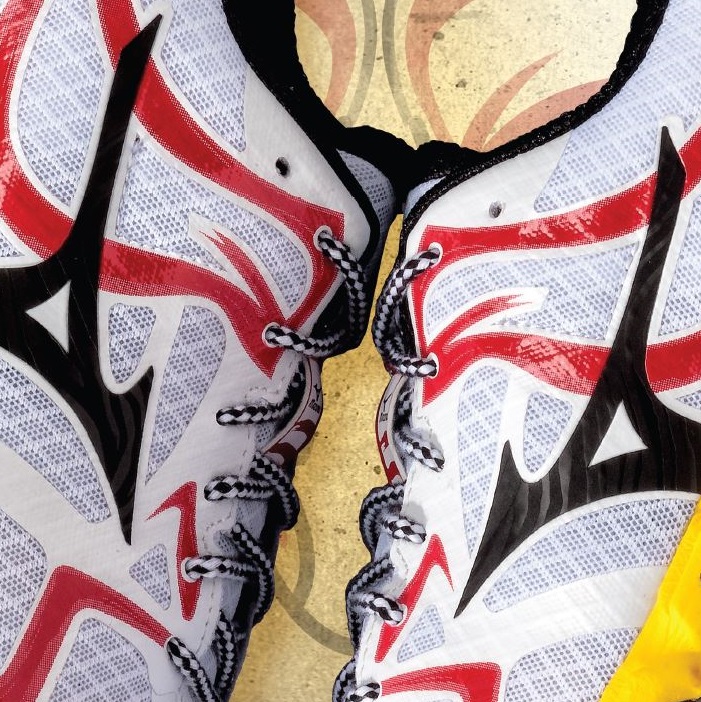 Dear sweet Hitogami,
You just entered my life, but already I don't know how I ran so fast without you.  From the first moment, you felt like you were a part of me…an extension of myself during every step we take.
We were made for each other – you make me a better runner.  I feel stronger and more capable when you are around like nothing can stop us when we are together!
I have never felt this way before.  You inspire me to new unimaginable heights.  I can't wait to show you off while we pass other people on the streets!
I did not know something so perfect could exist.  I am already looking forward to all the miles we will share together.  I have tried countless others, but until I met you I did not know what true love was.
Oh Hitogami, you are the best of them all.
Sincerely yours,
RMB
I hope you guys liked my little ode to my new racing flats.  I was excited to race in them in the Houston Half Marathon Championships!  I have never taken so quickly to a new pair of shoes.  I was flying!  As long distance runners, our shoes are the most important piece of equipment that we need, because our feet really take a beating while running 13.1 or 26.2 miles on hard pavement.  You want your shoes to be an extension of your own foot's biomechanics, but you also want them to help minimize the pounding each step places on your body.  The new Mizuno Wave Hitogami is lightweight without a large heel drop, responsive when your feet hit the ground, the perfect support for your arch, and made to fit like a glove (or sock)!
Carry On,
Renee Metivier Baillie