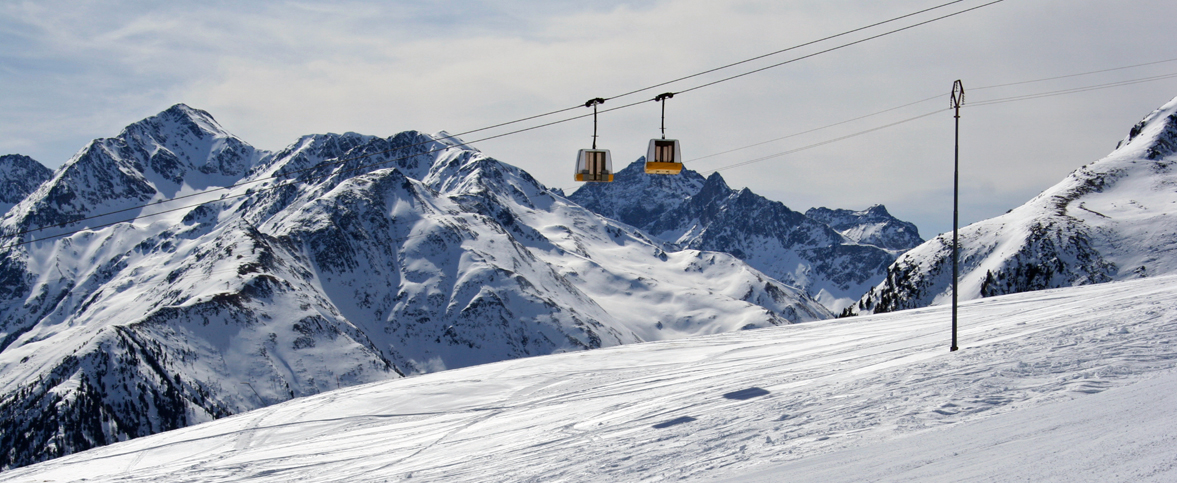 Innocent to the ways of parenthood I volunteered this week to go on a ski adventure with my friend, Lainey. She is a beginner skier so I thought I'd be able to give her a few technique tips, tow her kids in a chariot, and have a nice outing to a local ski area. We set our goal as Hale Hut – approximately 8.5 km worth of skiing.
I'll be honest – I was fairly warned that it would be difficult to tow 45 pounds of kid weight + the weight of the double chariot. I will also be honest in the fact that, like normal, I thought that it would be a piece of cake and the good Samaritans giving me the advice were just misguided (they don't ski as much as I do). It turns out, they were right.
Despite the pain in felt in my legs, arms and lungs, it was really quite a nice day. We started at the base of Panorama Mountain (in Invermere) and skied the Beckie Scott Nordic Centre trails out to the Hale Hut. The trails are normally groomed regularly, but had about 5 cm of fresh powder on them today. It was not too heavy so actually pretty decent to ski through.
The 4 km route to the Hale Hut follows intermediate terrain along the Toby Creek, in the valley. We opted to take Delphine Trail to the Hale Hut, which "featured" a 500-metre, really steep climb to the hut. After our picnic lunch and some rest we skied out the Toby-Barbour Trail, which was much more gradual. If I do the trek again, I think the nicer route to take is the Toby-Barbour trial to the Hale Hut and the Delphine Trail back to the valley.
The Hale Hut is really cute. It was built by the Toby Creek Nordic Ski Club in the year 2000. It has a propane heater to warm the hut (about 150 sq. metres) and a deck, outhouse, and fire pit area outside. It would be a fantastic place for an evening ski and marshmallow roast under a full moon. The view from the Hut looks down the valley from a great vantage point.
Cross country skiing is a great winter activity and towing kids in a chariot makes it even more so… if you're looking for a killer workout. The cardio and strength factor is a 10/10 but the technique factor is much lower (probably 4/10). The weight and bulk of the chariot device makes it difficult to ski efficiently or with proper technique, but you do have to do something right to get to the final destination. An ideal situation is where two people share the chariot duties so you can get a combo strength/cardio workout mixed with some cardio/technique. And if you really want to ramp it up… try hill repeats with the chariot attached!
I hope you're all enjoying winter – doing what ever sport you love!
***
Born in Nova Scotia and emigrating to British Columbia via Ontario and Alberta, Magi has been running the entire way. Primarily defined as a cross country ski racer, Magi has competed nationally and internationally in that sport. The highlight of her career was competing in the World University Games and the World Cup races in Canada in 2007. Cross country skiers rely heavily on running for cross training and Magi has become an accomplished trail and mountain runner, representing Canada at the World Mountain Running Championships in 2005 and the winning numerous national championships medals.
Today Magi runs for fun… and it's a lot of fun! Epic mountain runs, city cruises with friends, and more keep her happy and occupied outside of work and school.