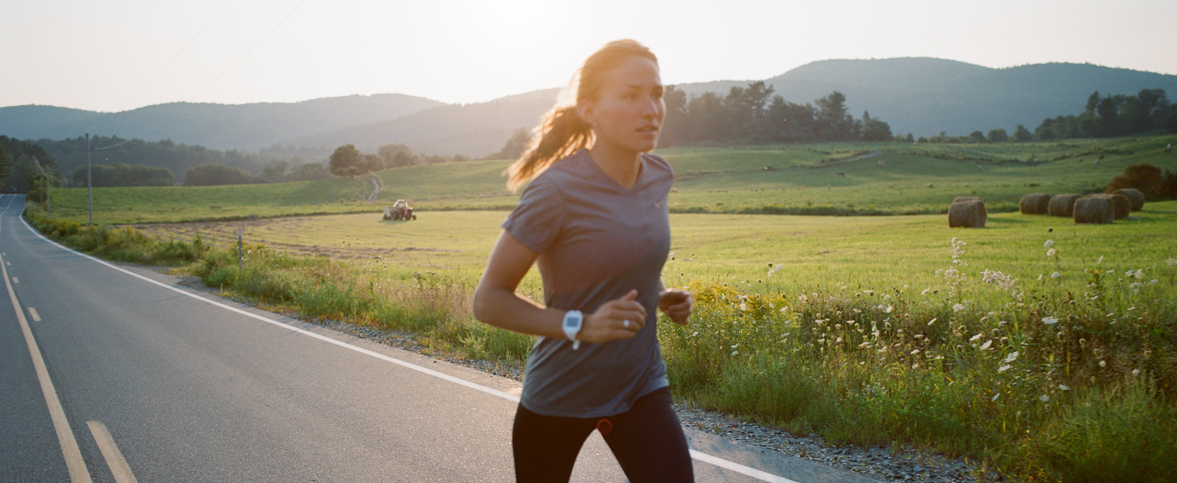 I find myself running the wrong way from the starting line when the gun goes off. I am frantically trotting with one foot in my Mizuno Wave Ronins and the other in my Nirvanas. I am not even sure if they are tied. Somehow I catch up to the field only to find myself running through a stairwell. My legs get so tired that I have to pull myself up with a rope, and several times I stop to talk to people I have never seen before. Even though I am going up stairs I eventually find myself on a grassy field. Huh? I open my eyes briefly, shake it off, and realize it was a dream, or would this qualify as a nightmare? I guess it would depend on how I finished. Call it what you want, for me it was a telltale sign I would be racing within the week.
Crazy running related dreamsthat makeno sense areone of the many things that hoist me into race mode. You guessed it, this was not the first time I've woken with the thought, did I race already? Talk about expecting the unexpected in a race-ha.
This past weekend I ran the New York City half marathon as a stepping stone inmy journey towards Boston. It was a race to remember. Not in a fantastic, memorable, and career defining sense, but becauseit had been a while since I had laced up and towed the line. Therefore, I used the race as an opportunity to rememberhow a race feels mentally andphysically. Not only during the race, butin the lead up as well. You aren't the only one who is grateful when the "go" signal finally sounds and the race begins. I think my heart rate might actually decrease slightly at the start.
I had to remember what it was like to travel to the race. Always bring more than enough food and water on the trip since you never know what might occur. Case in point, we stopped and picked up the passengers from the train in front of us which had broken down. The two dollar water from the station was well worth it. I remembered what it was like to sleep in a hotel, searching for the pillow most like home, and what to do to relax. Down time in a hotel away from my four year old is quite different than down time at home. I made a mental note to pack more gum next time, calms the nerves. Although I do not come from a swimming background, I went through the routine of carefully shaving my legs the night before, a reminder to allow extra shower time. The freezing weather reminded me your cannot control it, but you can race through anything. Just pack appropriately. Hats, gloves and arm warmers no matter what the forecast. The daytime high isn't typically during a morning race time. Post-race I was reminded of the importance of body glide for my common chafing areas-ouch.
During the race I remembered what it was like to race. To race the competition, to go through good and bad points, to stay awake and alert. I was reminded how a three second gap should never have been formed, how a tight turn should have been executed differently, how you can use the crowds, cheers, and music as fuel (Mama Mia down Times Square was really awesome), the importance of running a tangent on the course, how you can always dig deeper and be stronger mentally, andhow running the same pace requires much more effort as the race progresses. I crossed the finish line initially dissatisfied. After a little time I was actually glad I had that burning sensation in my heart. Personally, it is good fuel to want more, a little extra incentive to push harder next time. A reminder of my desire and hunger.
Three weeks until Boston.
~Serena