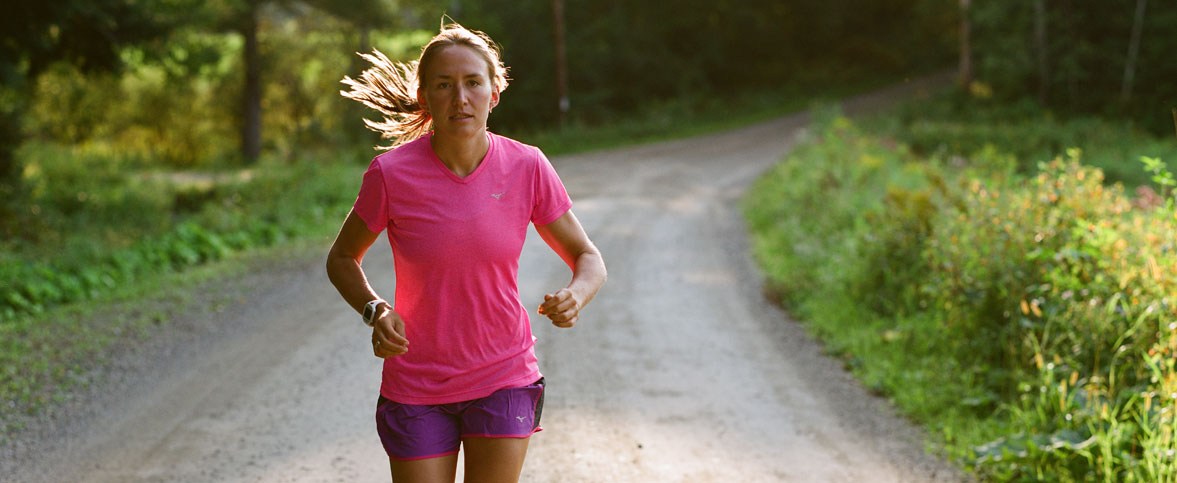 Do you have a shoe-related question? Or a running shoe question, specific to Mizuno for the Mizuno Shoe Guy? If you have a question you'd like him to answer, send it to Shoeguy@Mizunousa.com. If we pick your question for the Mizuno Shoe Guy to answer, we'll send you a beautiful Mizuno DryScience T-shirt.
Nirvana fan
Q: I love the Wave Nirvana and still have a few pair left. I have heard they will be discontinued. If so, will it be available in next generation of Mizuno shoes? Also, what is the closest current Mizuno to the Nirvana in terms of support? Phil Franklin, Nashville, Tennessee
A: You have heard correctly: The Wave Nirvana has been discontinued and it will not be available in the future. But there is a new support shoe in the pipeline which will be out in January, 2014. Until then, the most comparable Mizuno to the Nirvana is the Wave Alchemy. It is just as supportive as the Nirvana was, weighs about the same and is just as durable.
Need more support?
Q: Hi MSG. I am 35 years old and run three or four half marathons a year and want to move up to a marathon. I am not pleased with my current shoes and want to switch to Mizunos, but I am confused which one is the best for me. I have knee issues and think I need greater support, but I don't know the difference between stability and neutral shoes. Can you explain the difference and recommend a specific shoe for me? Chrysostomos Eliades, Athens, Greece
A: Stability is synonymous with support. A stability shoe offers some degree of medial support (the inner side of the shoe) to reduce the amount a foot pronates which is the distinctive collapse of the arch. Some pronation is normal; too much can be injurious. A neutral shoe emphasizes cushioning, rather than support. Runners who are biomechanically efficient in their gait—don't pronate to excess—usually are more comfortable in neutral shoes. Which type of shoe would be best for you? Probably support. Often knee issues occur because of lack of lower leg stability which would be addressed with a more supportive shoe. I would definitely recommend the Mizuno Wave Inspire 9 which is moderately supportive, flexible and well-cushioned.
Big, fast man
Q: Mr. Shoe Guy, I have problems finding shoes that will hold up well for me because of my size (6-3, 215 pounds) and speed work (5:30 to 6-minute pace). I used to like softer shoes such as as the Nike Pegasus and Brooks Ghost, but after getting a pair of Wave Rider 15s last year I switched to the firmer ride. I would like to get another pair of more cushioned Mizuno shoes for longer runs and trying to decide between the Wave Creation and Wave Enigma. What would you suggest? Phillip Jones, Buda, Texas
A: Both the Creation and Enigma are extremely well-cushioned shoes that are fine for long runs. The difference is the Creation has a full-length Infinity Wave which provides great arch support and rearfoot durability. The Enigma also has a full-length Wave plate, but it doesn't have the same arch or rearfoot cushioning as the Creation. But the Enigma is slightly lighter than the Creation and has a softer midsole. And even though both shoes are classified as maximum neutral shoes, the Enigma has a more supportive ride than the Creation. If I had to choose between the two as a long run shoe which is most compatible with the Wave Rider, I would go with the Wave Enigma. In fact, I do. I use it as my long run shoe because of its uncompromising cushioning.
Minimalist for ITB issues?
Q: I saw your thread on the Runner's World Shoe Forum and I'm hoping you can make a recommendation. I don't live near any running stores to try on shoes and get advice so I thought I would ask you directly. I normally wear Vibram Five Fingers and recently moved to Altra shoes, but I overpronate and have had ITB problems. I'm beginning to think I am in the wrong shoes and need to back to a more traditional shoe. Do you agree and can you suggest a Mizuno for me? Liz Killian, Troup, Texas
A: Liz, minimalist shoes such as the type you have been wearing are not for every runner. In fact, only a small percentage of runners can safely wear them due to lack of support and cushioning. If you overpronate, they are definitely not for you. My guess is the ITB pain you are suffering from is probably attributable to a lack of shoe support. Instead of seeking the lightest shoes, I would suggest wearing more conventional shoes such as the Mizuno Wave Inspire 9 or the Wave Rider 16. Both have a normal heel heights, are relatively light and are well-cushioned. The difference between the two is the Inspire is more supportive than the Rider. If you overpronate, I would go with the Inspire.
Need wider toebox
Q: Bob, I normally run between 40 and 50 miles per week and love my Mizunos. My only complaint is narrow toebox. Cough, cough…hate to gripe, but my Mizunos just aren't wide enough for me and I have blisters to prove it. I would really like to see Mizuno make some women's shoes with a wider toe area. Any chance of that happening? Christina Minch, Holly Springs, North Carolina
A: Your wish is our command. Actually, our two popular shoes—the Wave Rider and Wave Inspire—are both available in an extra wide width (D) for women. Not all running stores carry the wider width in stock, but they can certainly special order it for you without any extra charge.